Bolshoi Theater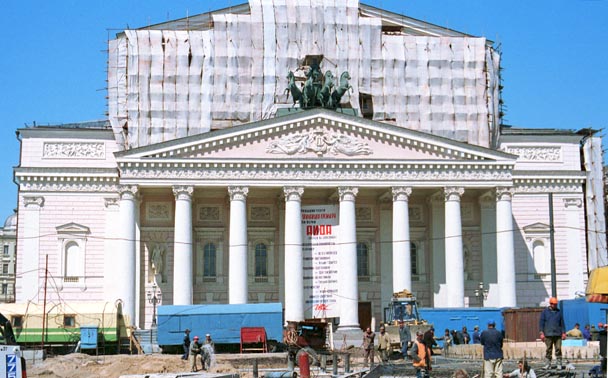 The Bolshoi Theater, home of the eponymously named opera and ballet, is currently undergoing renovation. Apparently the contractor is Christo.
Unfortunately, the ballet was not performing while I was there but I did see the opera The Golden Cockerell, by Rimsky-Korsakov. It wasn't until I got home that I realized that I'd seen and heard this opera 20 years ago in French as Le Coq D'or.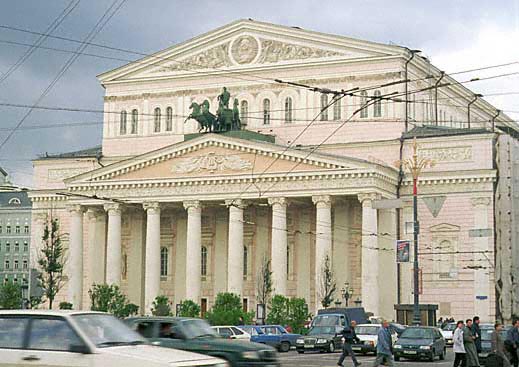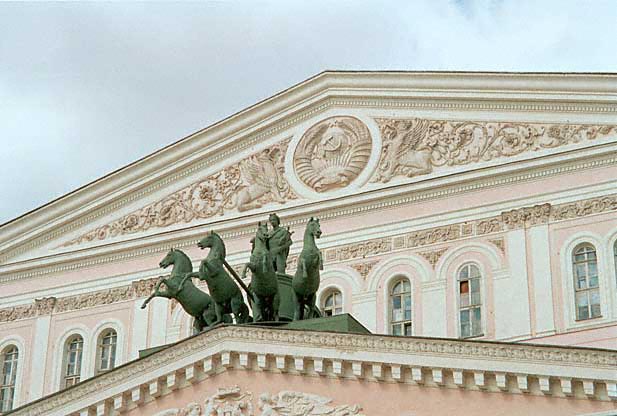 The two above images were taken several years after the renovation.