Troitskaya Bashnya (Trinity Tower)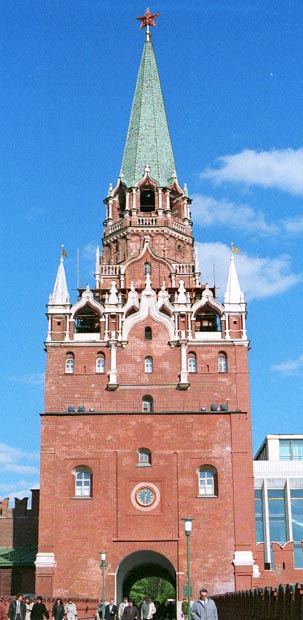 The Troitskaya (Trinity) Tower is the entrance used by tourists to enter the Kremlin. This picture was taken from the Kutafya Tower where the tickets are taken. The walkway connecting the two towers crosses a moat.
Question: how many policemen does it take to man a Kremlin ticket turnstile?
Answer: three, one to take tickets and two to hold the machine guns.