Moscow State University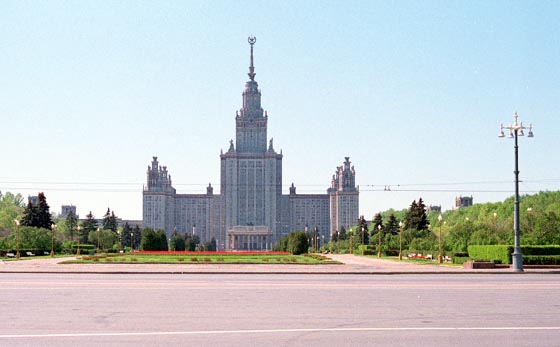 Moscow University is considered to be Russia's elite university. But the main reason to go here, Sparrow Heights, is for the view.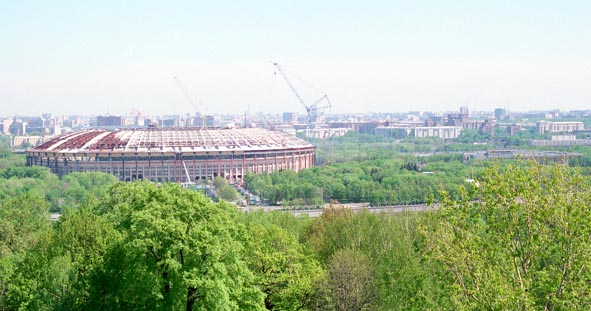 Turning around 180 degrees and facing northeast, there is an excellent panoramic view of Moscow. The Great Sports Stadium, with the Moscow River in the foreground, dominates the view.