Pushkin Museum of Fine Arts
This is another place that is not to be missed. This museum specializes in European sculpture and painting.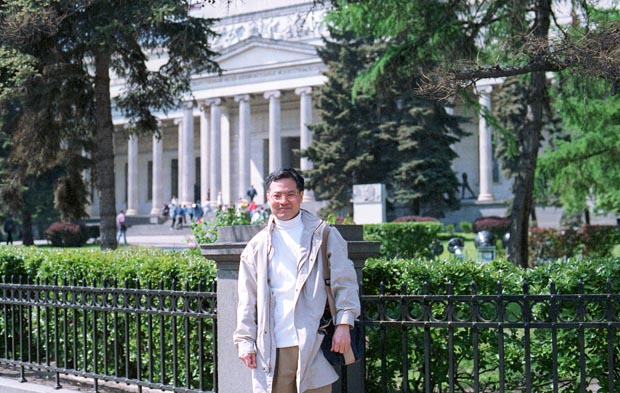 It also has the strange contrasts that abound in Russia. The entrance hall on the ground floor contains copies of famous sculptures, Michaelangelo's David for example. Two other very large rooms contain copies of Middle Eastern sculptures, primarily Assyrian. The walls have huge Assyrian friezes copied from the British Museum. Unless you like the feeling of deja vu, it's a bit of a let down. My guess is that in Soviet times, because of travel restrictions, the copies were a way of satisfying the public's desire to see great art. There is a respectable collection of Old Masters. I remember some Rembrandts, a van Eyck, a Canaletto, and a Botticelli.
The second floor has a collection of French Impressionist painting that is astonishing in quality as well as quantity. Just about every artist of this period is well-represented. Among them are Degas, Monet, Renoir, Cezanne, Pissarro, and van Gogh. The Pushkin is also the home of several of the notable pieces which were at the giant Matisse show at MOMA several years ago.